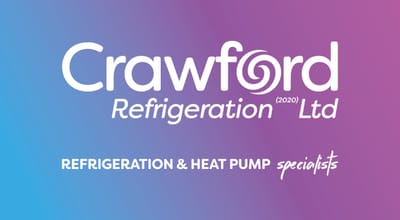 Crawford Refrigeration - proud to be locally operated for 50 years!
Having been in the trade for half a century, Crawford Refrigeration have Industry knowledge and experience that you can trust, providing specialty Refrigeration, Heat pump and Air Conditioning sales and service. Being long standing members of IRHACE (The Institute of Refrigeration and Air Conditioning Engineers of NZ Inc) Crawford Refrigeration uphold only the best industry standards and workmanship supported by in depth knowledge and product understanding.
Being accredited dealers of Daikin Heat pumps for almost 20 years, Crawford Refrigeration ensure only quality brands are recommended, that use the latest technology. Every household has different requirements and the West Coast has its own unique environment and climate, requiring local knowledge to ensure the best heating and cooling solutions for the home or business.
Crawford Refrigeration don't just sell heat pumps – they install them, repair and maintain them too. This means that there is a greater understanding of how machines operate and handle our climatic conditions and what can be done to extend the life of a machine. Industry leading technical skills mean that Crawford Refrigeration are there if anything goes wrong or if a service is required to get the most out of a Heat pump. From Residential to Commercial systems, Crawford Refrigeration can look after it all.
When you purchase a heat pump from Crawford Refrigeration, you'll get the best deal on a great heat pump, every time. You'll receive a friendly and professional free in-home consultation with honest advice to help determine which heat pump is right for you. All from the people that provide the service and personally uphold their excellent reputation.
What do we do and how we do it?
Crawford Refrigeration sell, install, repair and maintain light commercial refrigeration and Air Conditioning systems (including domestic Air Conditioning and Heat Pumps).
Crawford Refrigeration have two fully qualified Refrigeration & Air Conditioning Engineers with a combined total of 49years of experience, with extensive knowledge of the local Refrigeration and Air Conditioning industry. To ensure a complete service, Crawford Refrigeration also have a fully qualified Electrician on the team.
We are a small company with a focus on excellent service and pride in a job well done. This is reflected in our repeat referrals from clients. We have a strong local reputation of good honest service, fair pricing and quality workmanship.